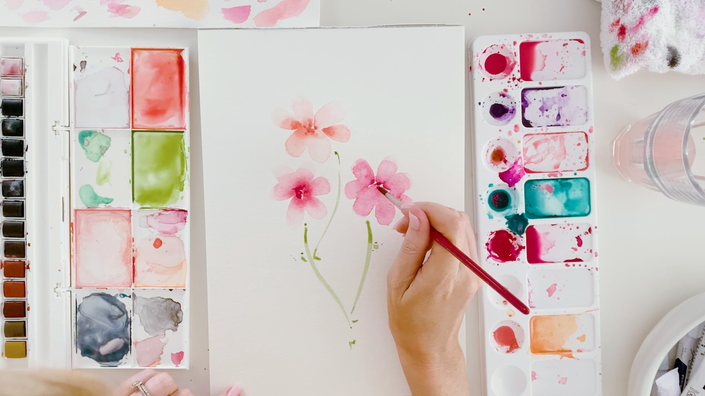 Tutorial: Learn how to paint simple flowers in watercolour with Kerrie Hess
Beginner tutorial: painting watercolour flowers
Your FREE tutorial in watercolour painting with artist Kerrie Hess. Learn how to paint simple flowers in watercolour. Perfect for a complete beginner.
No template needed
---------------------
You will need watercolour paper, basic watercolour paints and some simple brushes.
--------------------
Sign up to get started and access your free course!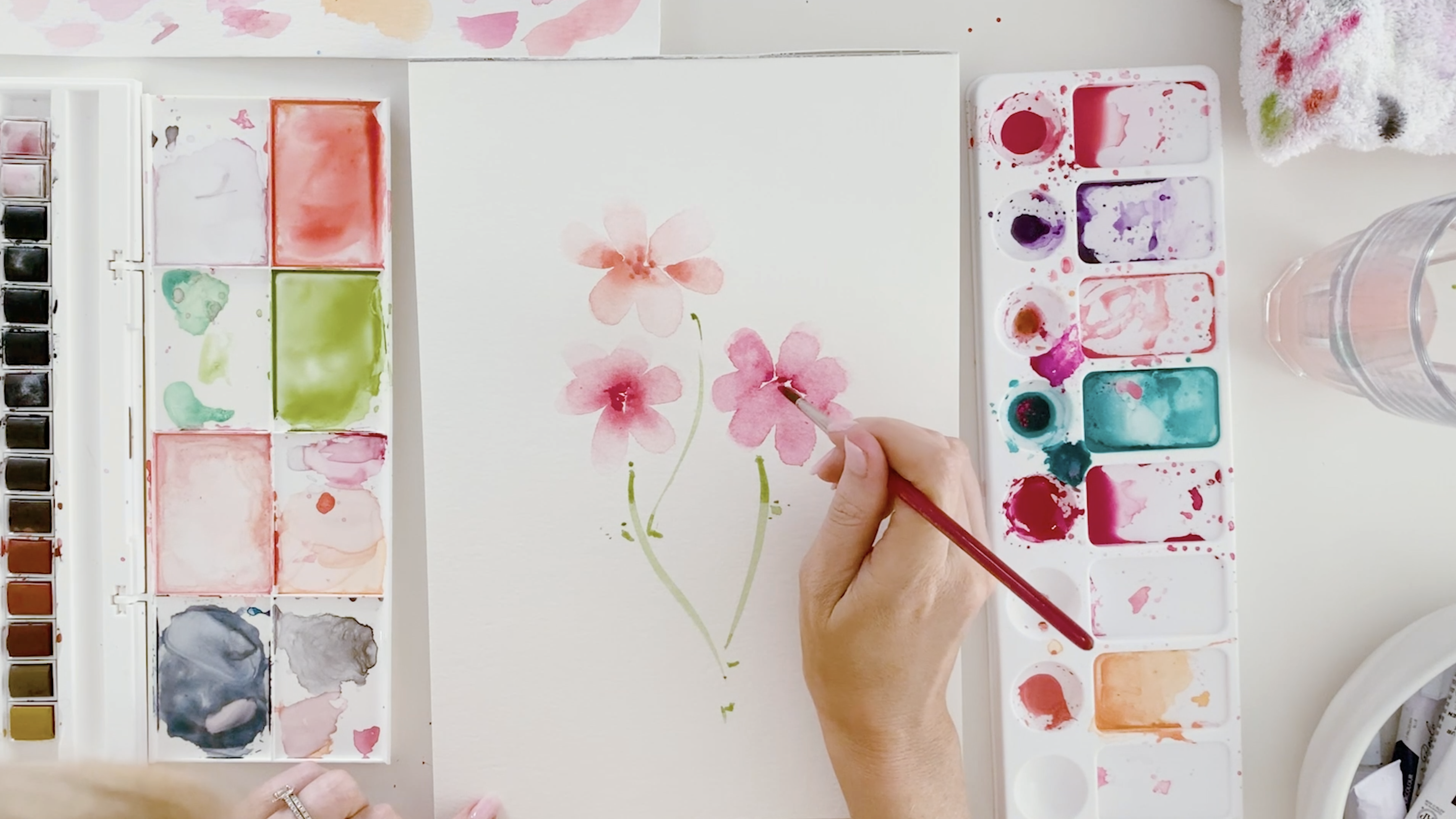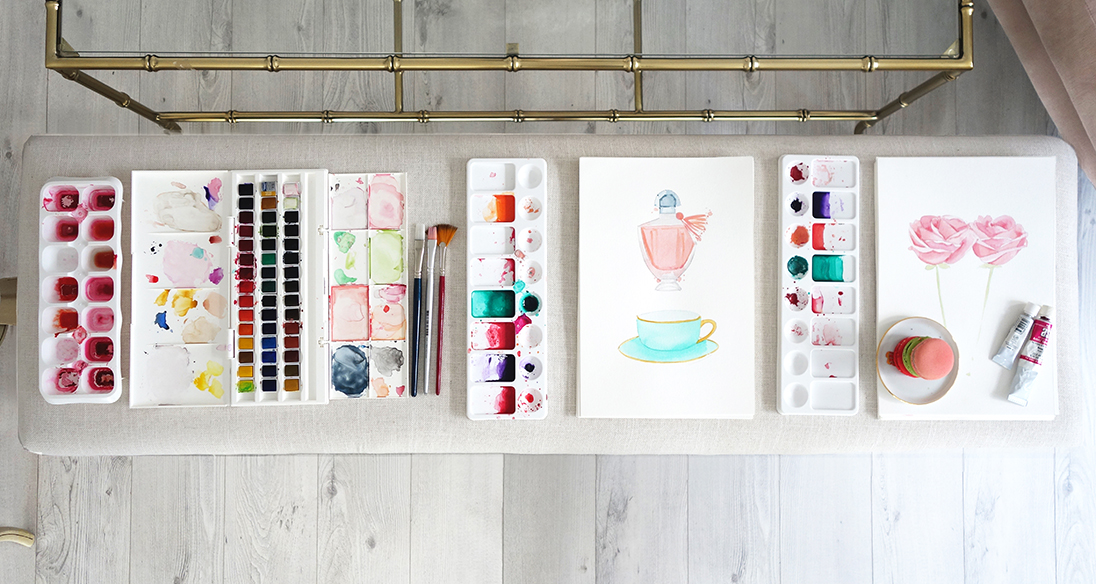 Your Instructor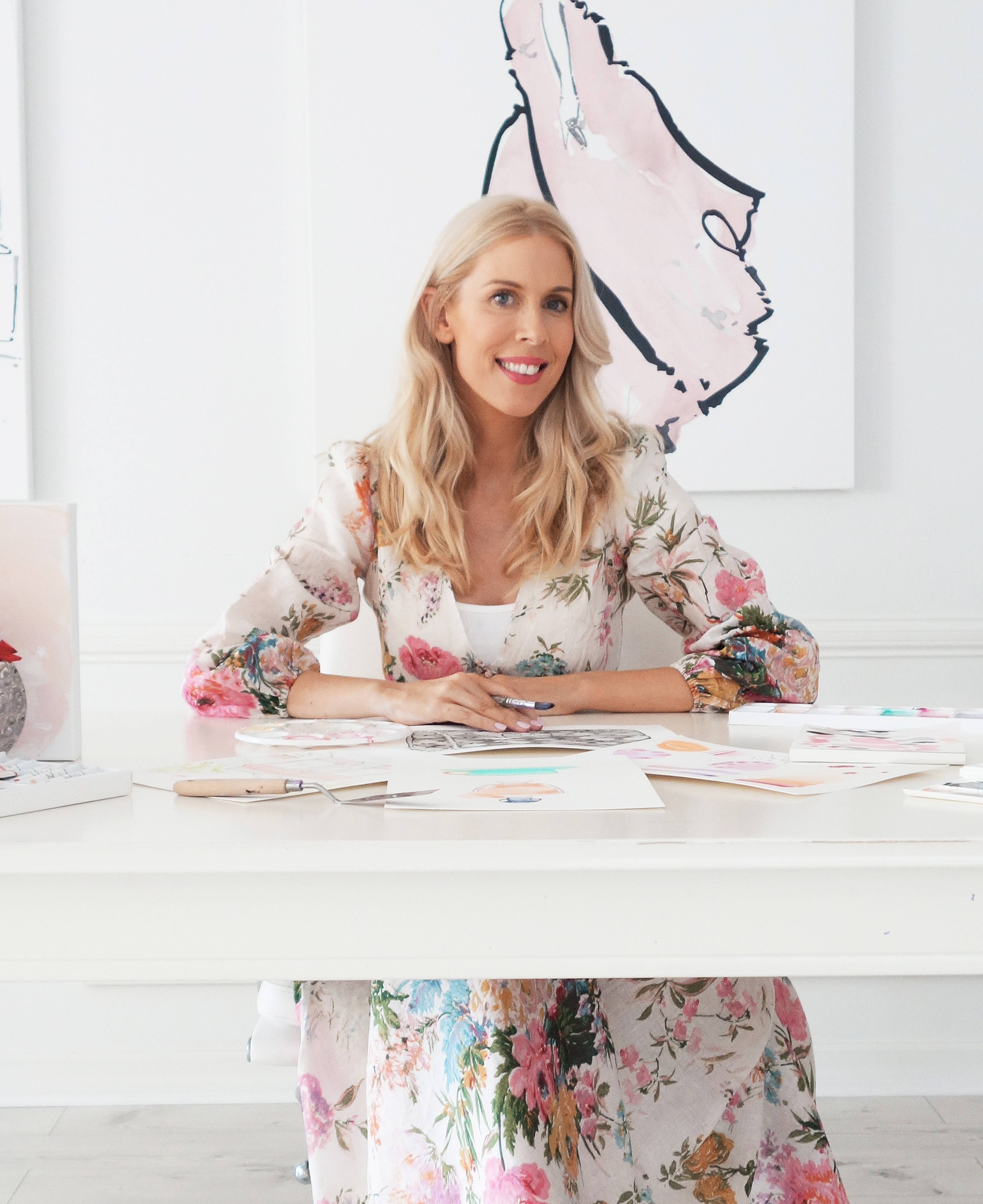 Kerrie Hess is an internationally renowned fashion illustrator and artist from Australia. She is self taught in painting over a period of twenty years.
Following one year as a Graphic Designer at The Independent Newspaper in London, Kerrie Hess started out professionally as an artist with her first commissions with VOGUE Australia and Topshop's Arcadia Group at the age of 19. The move to full time art and illustration followed with Kerrie illustrating fashion windows in the US for Neiman Marcus Department Store at just twenty; commissions for NET-A-PORTER, Harvey Nichols and Laduree Paris. As well billboards and window's in Paris for 'Printemps Department Store.'
Kerrie has illustrated a capsule collection of textiles for Kate Spade New York as well as for CARTIER and Tiffany and Co. Kerrie has illustrated the 15th Anniversary cover of Harper's Bazaar and the global 'Paper Dolls' project for Louis Vuitton Paris. Kerrie is the first Australian artist to hold a solo exhibition in Paris at Le Meurice Hotel Paris in Salvador Dali's former art and music ballroom 'The Salon Pampadour', which opened in Jan 2012. Kerrie has illustrated the windows of Harrods London three times between 2015 and 2017.
Kerrie now lives in Australia with her son Marcel since returning from France. Her art prints, original works and art supplies are available at: http://www.kerriehess.com
Course Curriculum
First Section
Available in days
days after you enroll
Frequently Asked Questions
How can I learn more about painting in watercolour?
Yes! The Kerrie Hess Masterclass in painting flowers in watercolor is OPEN for enrolments here: https://artcourses.kerriehess.com/p/painting-watercolour-2022 There is also the 12 week Masterclass in painting in both watercolor and acrylic that opens once per year. Find out https://artcourses.kerriehess.com/p/painting-watercolour-2022
Do I have to already know how to paint in watercolour to do this course?
You really don't! Simply have some basic watercolour paper and watercolour paints (either tubes or a dry palette will work!) . And get started on how to paint in watercolour with your mentor Kerrie Hess...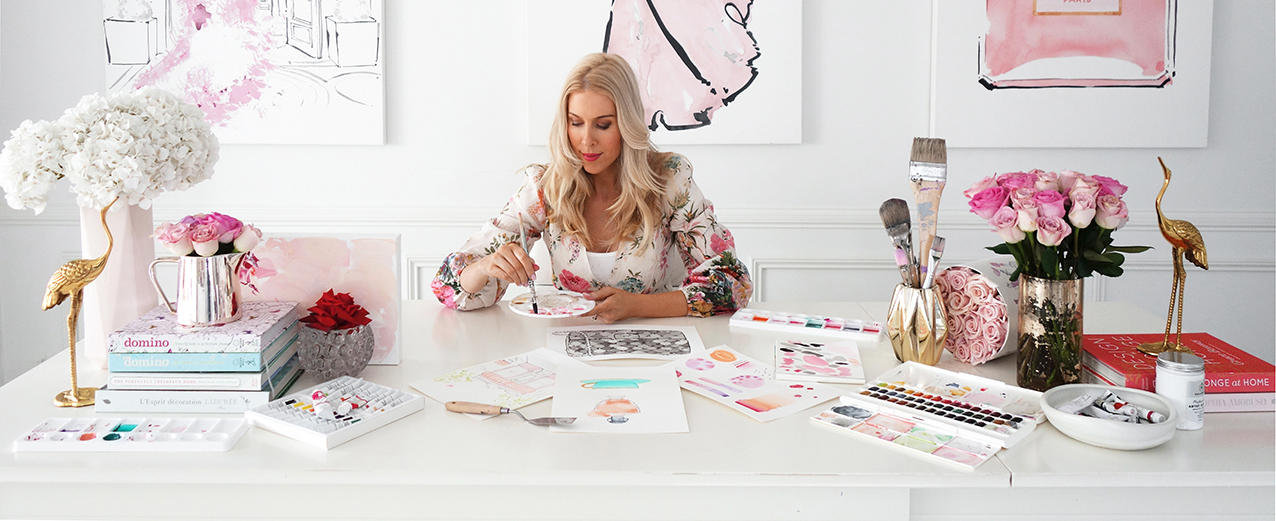 Take your painting skills to the next level by learning how to paint fashion illustration, still life and large paintings on canvas over twelve weeks with The Advanced Kerrie Hess in the 12 Week Painting Masterclass with a focus on fashion. This in depth course is only available once per year and includes access to Kerrie though a closed Facebook Group along the way through your course with fellow students. Once enrolled you will have lifetime access to the course material and video's as well as being able to take the course from anywhere in the world, completely at your own pace.
Suitable for a complete beginner or an existing artist. It's time to reclaim your creativity with me...
Your mentor, Kerrie Hess.